first of all, i'm a little late in posting, but we have a winner for the crochet bib necklace giveaway. It's Norbyah! Congratulations! She also has a lovely blog that you should check out!

Now...it's probably apparent that i love polka dots, but if there was any doubt, i wanted to point out my love of cynthia rowley's fresh take on spots.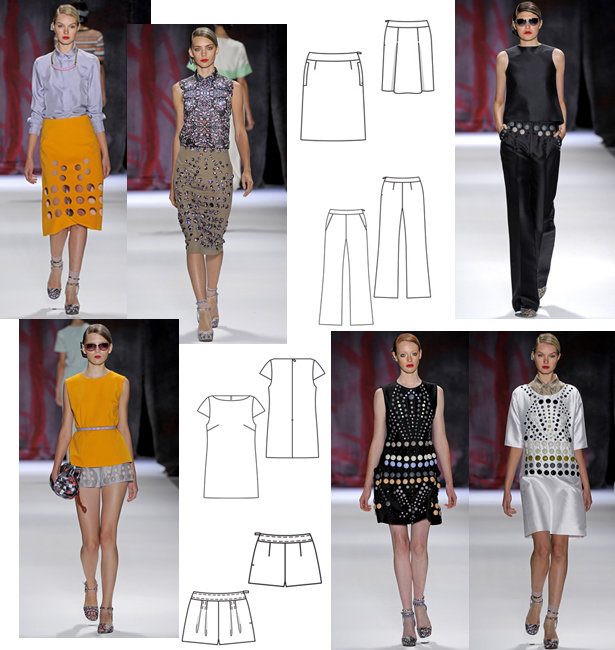 i love that you can take a regular old shirt, skirt or pants and add some cutouts or dots and suddenly it's so much more interesting. get these patterns over at burdastyle. i love the mustard skirt with cutouts, and also the simplicity of the top/shorts in the bottom left.